FINE ART PRINTS
All photographs are available for purchase as the highest quality prints, and have amazing color and detail as you would enjoy in a fine art gallery. Prints are made on the highest quality, archival papers.
READ MORE
STOCK AND LICENSING
You may purchase a Rights Managed License for most photos. I have licensed images for many purposes including corporate decor, book covers, CD jackets, textbooks and advertisements. Past clients have included Amazon, British Airways, and many others (
list here
). If there is a particular subject matter not included on my website, I will be happy to search my library and put together a proof gallery that may fit you needs.
READ MORE
COLLECTORS
Collecting photography is an expression of personal artistic taste; simply put, buy what you love. Your print should allow your mind to wander, to live a moment over again. My photographs capture a single moment in time; a moment that may take days, weeks or even years to experience; a moment when nature shows its mighty force, or understated beauty. When you collect my work, these fleeting moments become
your
lifetime of viewing pleasure.
READ MORE
ART CONSULTANTS
Our fine art prints make an excellent choice for displaying the spirit and beauty of nature in a home or corporate environment. Volume discounts are available. In addition, I display
select work
throughout the greater Jacksonville area on loan, rotated on a quarterly basis.
READ MORE
PRESENTATIONS
As time allows, I can give presentations at your camera club or group meeting on a variety of subjects from general photography to advanced topics that may interest your group.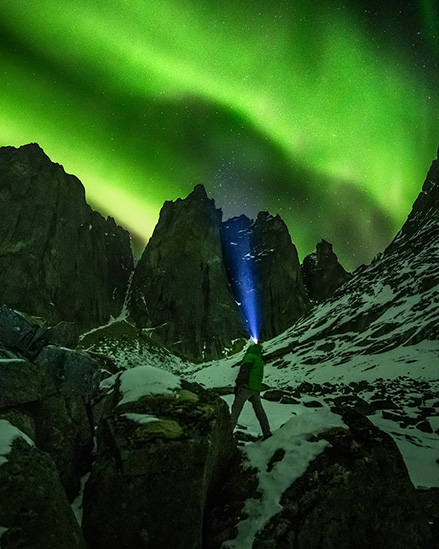 Self Portrait: Enjoying a dazzling northern lights display in the northern Yukon Territory.